Bracelet with medallion, yellow gold
659,00 € incl. 19% VAT
The bracelet is 18 cm long and has an extra eyelet at 16 cm.
In stock
All our jewelry is handmade in Germany.
Sustainable jewelry: We use 99% recycled gold.
The stones may have differences in tone, which makes them all unique.
If you have any further questions, please contact us by email or at the store in Hamburg.

Our prices include insured shipping within Germany via UPS.
Description
A shiny, daily companion, 100% stable, which is also ideal for engraving.
Medallion diameter 15 mm.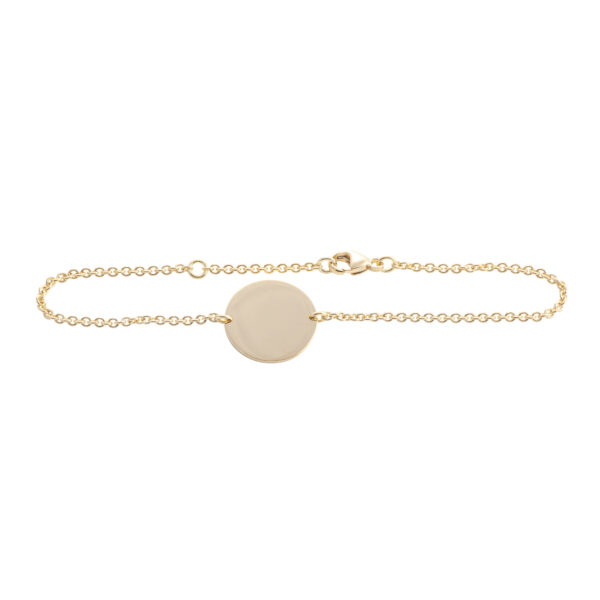 Bracelet with medallion, yellow gold
659,00

€

incl. 19% VAT
In stock